Iannis Pledel is a painter and photographer. He lives and works in Paris.
He creates oil on canvas and works that combine painting and photography.
Painting has been an integral part of Pledel's life since his childhood. Later he broadened his artistic horizons by studying photography and graphic design at the Gobelins school and by learning various printing techniques, such as silver printing and platinum palladium printing. He studied also epistemology at Sorbonne University in Paris. After receiving his PhD at Sciences-Po Aix he returned to his artistic and creative roots and dedicated himself to painting and other art forms. His multidisciplinary approach is a testimony to his multifaceted career and experience. 
His stylistic technique is based on overlays and compositions that offer various levels of reading. This complex multilayered process allows for such a rich variety of interpretation that the works can be likened with and make reference to other art forms, such as cinema, literature or the history of Art which allowed him to build a bridge between the classics and the contemporaries. 
Iannis Pledel uses paint brushes and lenses to represent the passing of time, physical and psychic movements, and to question the eternal restarting.
In Floating Souls, a series of oil on canvas, he is inspired by the experience of derealism, this alteration of the perception of the outside world creating a feeling of never being present in the right place at the right time.
In Fragments of Desires, he elaborates psychological scenes related to desire. Just like desire, this work is characterized by constant dynamism, they can be light, they can be dark, often they have an affinity for the unknown.  
In Odyssey he adapted Homer's Odyssey by bringing the world of today and mythology into dialogue.
In Deadly Sins he associated fairy tales and photography.
He also distinguishes himself with creations for collaborations, especially with Colette Paris or Estée Lauder, makes album covers such as Génération Goldman, Electro Deluxe, Quintette Syntonia or more recently Acquin.
CONTACT
iannis.pledel@gmail.com
+33 6 51 22 67 51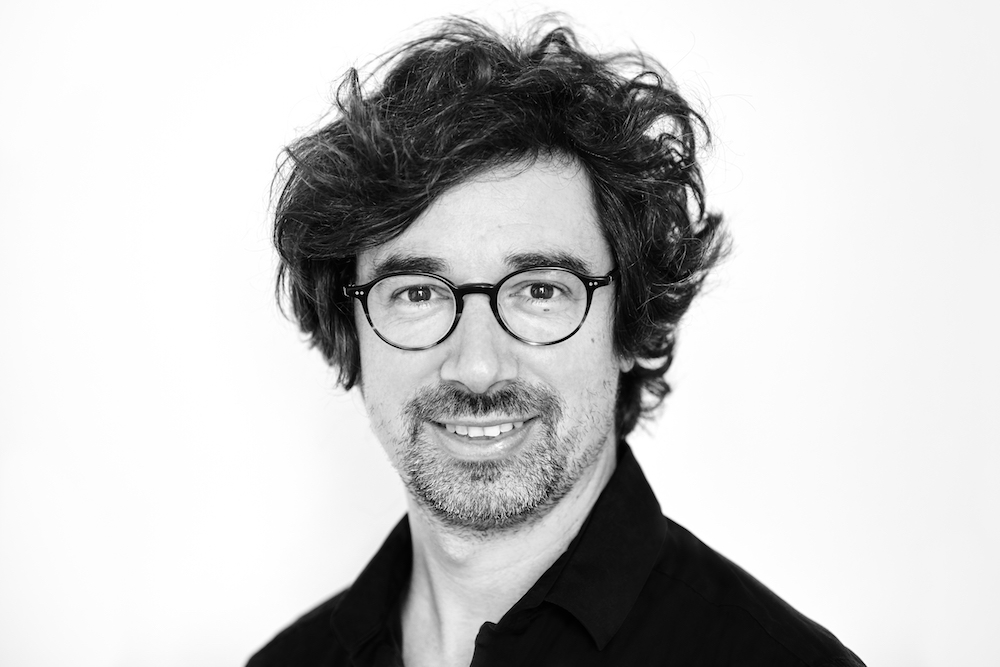 GALLERIES 
SOLO SHOWS
2019, Fragments of Desires & Odyssey, La Cale 2 Créateurs Gallery, Nantes, France
2019, Fragments of Desires, Cité des Arts of Chambéry, France
2014, The Parisian Girls, Colette, Paris 1e, France
2014, The Parisian Girls, Le Saturne, Paris 2e, France
2014, Photographs, B Gallery with Betton Town Hall, Rennes, France
2014, Venetian Intrigue, 13 Regards Gallery, Paris 13e, France
2013, Vermilion, B Gallery, Pont-Aven, France
2012, Looks, Zigomar Gallery, Lorient, France
2012, Envy, Saint-Roch Chapel, Argentan, France
HONORS
2020, Antoine de Galbert Foundation
PUBLICATIONS
Books in limited editions about the Deadly Sins :
Anger / La Colère – Blue Anger / Colère bleue (Work in progress)
Pride / L'Orgueil – The Little Red Model / Le Petit Modèle Rouge (90 p., 50 photographs), 2016
Envy / L'Envie – Vermilion / Sang Vermillon (170 p., 75 photographs), 2013
CATALOGS & ARTICLES
Lumas Art Magazine, vol. II, 2020
Le Parisien, article pour la Fresque créée à la Maison Marceau, 2020
Catalogue d'exposition, Cité Internationale des Arts, Xi'an, Chine, 2019
Ouest-France, article pour l'exposition Fragments de désirs et L'Odyssée à la Galerie Cale 2 Créateurs, Nantes, octobre 2019
Catalogue d'exposition, Cité des Arts de Chambéry, 2019
Catalogue d'exposition, Salon d'Automne, 2018
Estée Lauder Pink Ribbon Photo Award, Éditions Xavier Barral, 2017
Normal, Photographie d'Art n° 6, 2015
Le Colette, Catalogue du concept store Colette de Paris n° 11, 2015
Normal, Photographie d'Art n° 5, 2015
Ouest France, Articles pour l'exposition Rétrospective de 5 photographes, Galerie B de Pont-Aven avec la Mairie de Betton, Rennes, octobre 2014
Ouest France et le Journal de l'Orne, Articles pour l'exposition L'Envie, Argentan, octobre 2012
Paris-ci la Culture Magazine, entretien, octobre 2012
TEACHING EXPERIENCES
2020, Painting and drawing lessons, Maison Marceau, Paris 8e
2019, Visiting artist, Cité des Arts of Chambéry